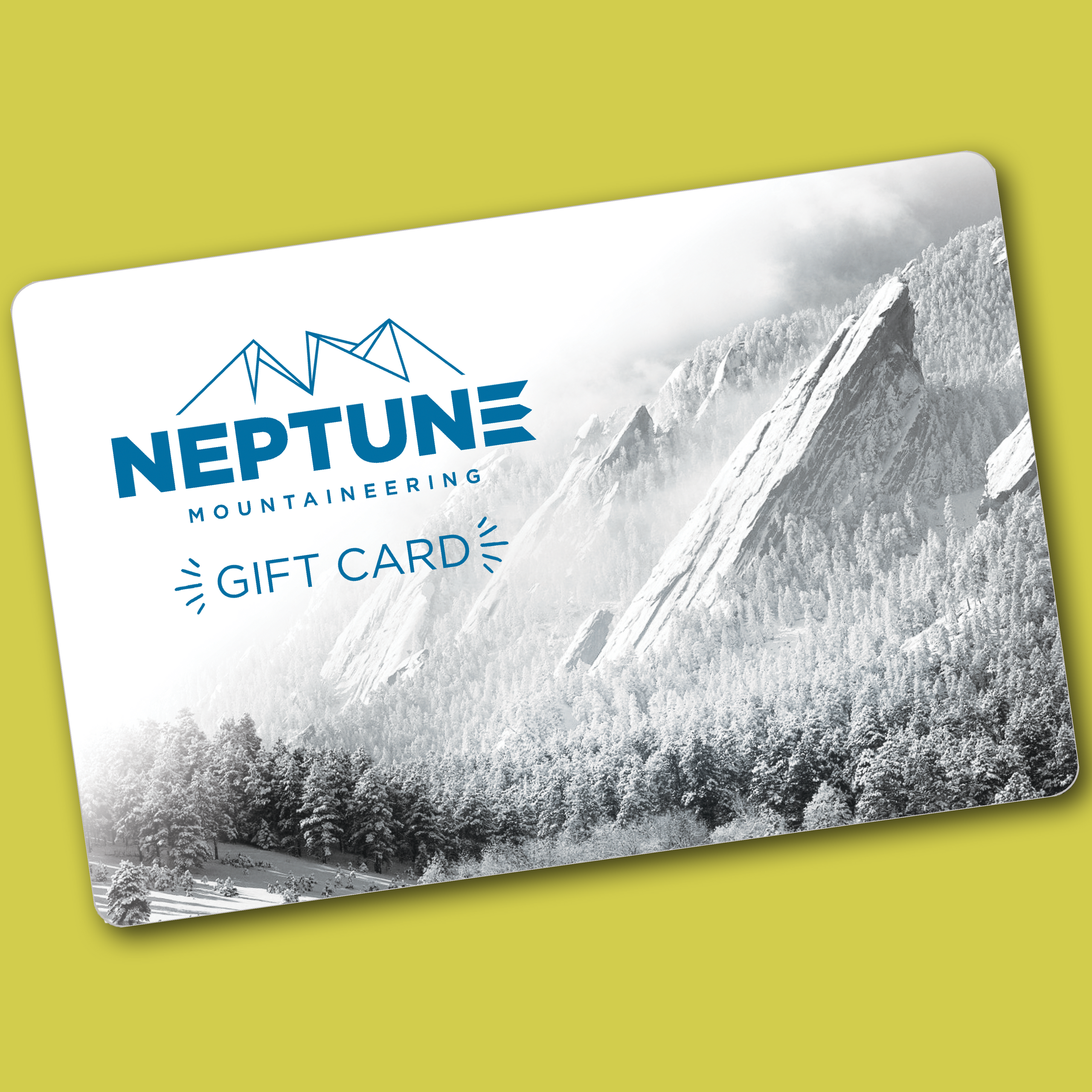 Neptune Gift Cards
Not sure what to give? They'll always love a Neptune gift card.

Select your type of gift card:

In-store gift cards - this is a physical card we'll ship or hold for pick-up at our Boulder store.

Web code gift cards are for use only on our website. They cannot be redeemed in-store.
Neptune Mountaineering In Store Gift Card
Neptune Mountaineering WEB Gift Card